Symfo City ProgPages

Flamb. Head

Spotlight Artist


Interview & CD presentation
"One for the Crow"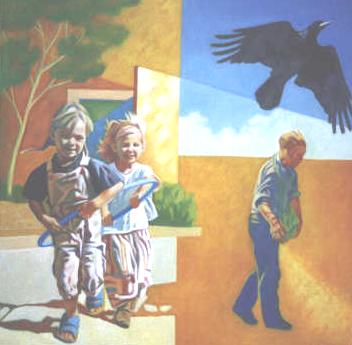 If you are a regular listener to SymfoCity Radio the Dutch symphonic rock band Flamborough Head will be known to you. After the very well received albums "Unspoken Whisper" (number 12 in our ProgPoll 1998) and "Defining the Legacy" (position 8 in ProgPoll 2000), they just recorded their third album "One for the Crow". Monday February 11th they presented this album in our broadcast and told us all about it. It was especially interesting because Siebe-Rein Schaaf (vocals and keyboards) and Andre Cents (guitar) left the band. During their gig at the ProgFarm2001 they already proved that Margriet Boomsma (vocals and flute) and Eddy Mulder (guitar) are fitting perfectly in the new line up. With the new album Flamborough Head complied to the high expectations!!

You can download the interview with Edo Spanninga and Koen Roozen: (Dutch language)
Interview Part 1 (RealAudio 1.9MB)
Interview Part 2 (RealAudio 1.8MB)



Click on the RealAudio-logo to get the free 'RealPlayer 8 Basic' for this format.

Visit the Flamborough Head Web site for more information about the band. You can also download several samples of "One of the Crow" from this site.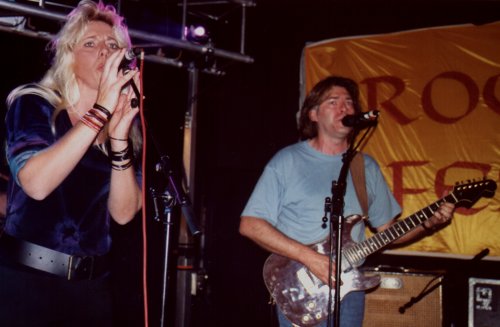 Flamborough Head's new members: Margriet Boomsma and Eddy Mulder
(picture by Henri Strik, ProgFarm 2001)


Back

---
Our URL: http://www.symfocity.nl
Email address: symfocity@hotmail.com


---
Last update June 21, 2016


All Rights Reserved - (C) 2015 by Symfo City ProgProductions