Symfo City ProgPages

TOP15 - 2010

Symfo City ProgPoll 2010


We would like to thank you for sending your TOP15 of the year 2010. After counting all the votes it became clear which albums are the most favourite. The winner of the CD set is:



Peter Willems (r) from Groesbeek !!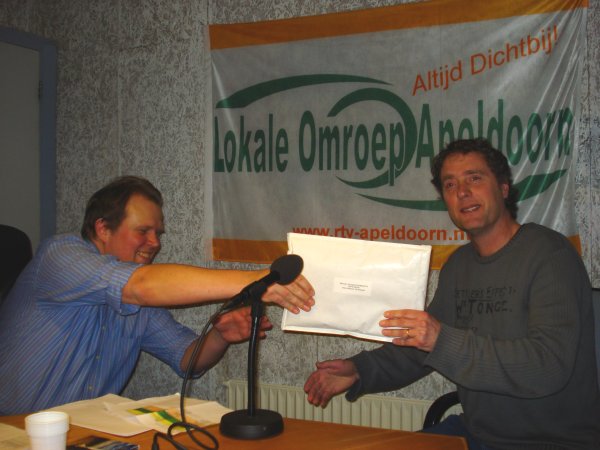 Note: You can find the personal TOP15 of each SymfoCity Team member in the About Us page.
---
The 2010 ProgPoll Results.
Click on the pictures for more information (most of them also have links to reviews & MP3 samples)
| | | |
| --- | --- | --- |
| 1 | Anima Mundi | The Way |
| 2 | Anathema | Were Here Because We're Here |
| 3 | Gazpacho | Missa Atropos |
| 4 | Mindgames | MMX |
| 5 | Unitopia | Artificial |
| 6 | Nick Magnus | Children Of Another God |
| 7 | La Maschera Di Cera | Petali Di Fuoco |
| 8 | David Minasian | Random Acts Of Beauty |
| 9 | Mystery | One Among The Living |
| 10 | Karnataka | The Gathering Light |
| 11 | Spock's Beard | X |
| 12 | PBII | Plastic Soup |
| 13 | Madelgaire | (Im)Patience |
| 14 | The Watch | Planet Earth? |
| 15 | Glass Hammer | If |

---
Our URL: http://www.symfocity.nl
Email address: symfocity@hotmail.com


---
Last update July 12, 2016


All Rights Reserved - (C) 2016 by Symfo City ProgProductions