Symfo City ProgPages

TOP15 - 2012

Symfo City ProgPoll 2012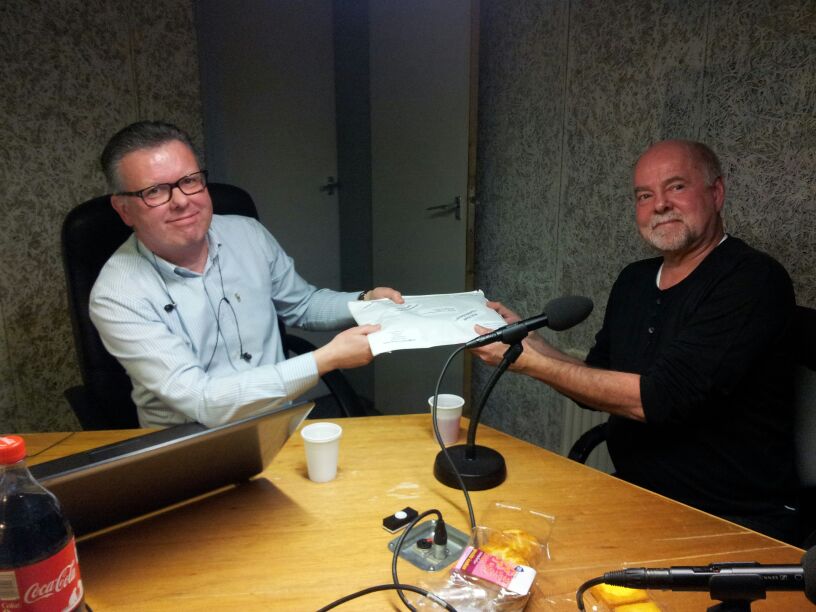 Wim Verweij (left) hands over the CD set to Rob Kieft

We would like to thank you for sending your TOP10 of the year 2012. After counting all the votes it became clear which albums are the most favourite. In two broadcasts we presented the albums. Check the 'PlayList' page for download links of the radio recordings.

The winner of the set of CD's is Rob Kieft from Hengelo. He visited our studio on the 25th of February and received the special set of CD's. Note that RTV Raalte, Radio Voorst, Deventer Radio, EDE-FM and internet-streaming have

one week

delay (see home page).

Don't miss it!

The final results:

---
The 2012 ProgPoll Results.
Click on the pictures for more information (most of them also have links to reviews & MP3 samples).
| | | |
| --- | --- | --- |
| 1 | Anathema | Weather Systems |
| 2 | Big Big Train | English Electric Part One |
| 3 | Mystery | The World Is A Game |
| 4 | RPWL | Beyond Man And Time |
| 5 | Riversea | Out Of An Ancient World |
| 6 | The Enid | Invicta |
| 7 | Landmarq | Entertaining Angels |
| 8 | Änglagård | Viljans Öga |
| 9 | Kompendium | Beneath The Waves |
| 10 | Nine Stones Close | One Eye On The Sunrise |
| 11 | Steve Hackett | Genesis Revisited II |
| 12 | IOEarth | Moments |
| 13 | Gazpacho | March of Ghosts |
| 14 | Rush | Clockwork Angels |
| 15 | Sylvan | Sceneries |

---
Our URL: http://www.symfocity.nl
Email address: symfocity@hotmail.com


---
Last update July 12, 2016


All Rights Reserved - (C) 2016 by Symfo City ProgProductions